ENERGY 8012G
Gas
Automatic
12 VOLT - 70 AMP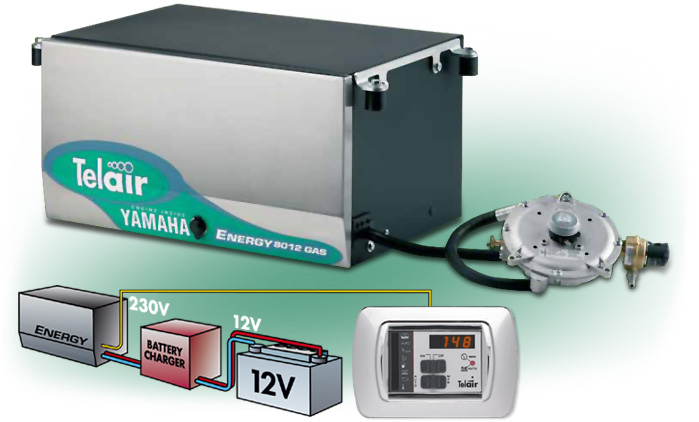 ENERGY 8012G Super-silent GAS generator
Generator runs on LPG liquid gas and can deliver up to 70 Amps at approximately 13.5 Volts.
It can be used as a power supply for a 12Vdc air conditioner, or a battery charger with an automatic power-on system (when the battery is flat) and power-off system (when the battery is fully recharged).
Special care was taking during the design to ensure that great care has been taken to ensure a very low noise level, by incorporating special sound insulation systems.
Technical features
ENERGY 8012G

Gas

4-stroke engine
YAMAHA MZ175
Max. power output
70A /13,5Vdc
Starting
Electric
Noise level
56 dBA (7m)
Max Consumption
0,8 Kg/h
Dimensions
29,5x55,5x38,5 cm
Weight
52kg