TELEPLUS 3G
Directive Antennas for Digital Terrestrial Signals 36 dB
High Gain for reception of even the weakest signals
Exceptionally good directional adjustment to suppress noise
Zamak mast connector
Gain with adjustable Amplifier:
UHF 38 dB
VHF-B3 22 dB
VHF-BI 20 dB
Power input 12/24 Volt or 230 Volt
Recommended use with telescopic mast SF165 (Optional)
Kit content
1 UHF - VHF (B3)dish
1 Adjustable gain amplifier with 2 TV outputs
1 Ø 30 mast connector with 5 m cable
Equipped with LTE Suppressor Filter to eliminate any disturbances caused by new 4G Smartphones. (Only for countries that have already incorporated LTE transmissions in the 800 MHz band).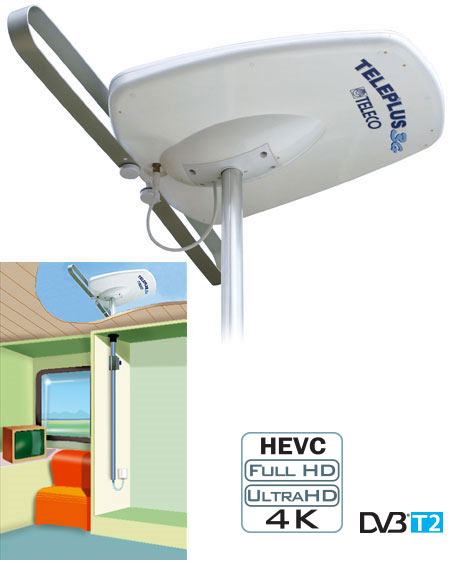 Horizontal reception diagram
SF 165 - SF 50 : TELESCOPIC MAST FOR CAMPERS AND CARAVANS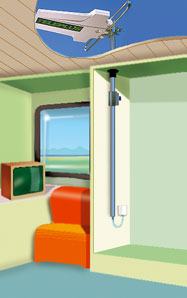 It allows you to easily beam your antenna without getting out of your vehicle.
Tightness ensured by double O ring system.
Anodized corrosion-proof aluminum.
Full outfit of all fittings for a very easy installation.
TECHNICAL DATA
SF 50 : Lenght: 50 cm
SF 165 : Lenght: 165 cm
Diameter : 30 - 34 mm (with facility for adjustment)
SF 165 : Weight: 1,1 Kg
SF 50 : Weight: 0,5 Kg